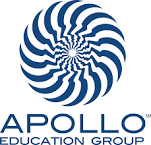 Summary
The company's EV/EBITDA is less than one!
The deterioration in the financials and student enrollment is dramatic.
Historical "education violations" are a red flag and surprise regulatory action is always possible. With most recent "event" in October, investors should note this risk.
While currently cheap, the operation bottom is not in sight and management could spend cash and draw on the credit facility to use on growth or M&A.
Brief Business Description:
Apollo Education (NASDAQ:APOL) offers undergraduate and graduate degrees, as well as professional development and non-degree programs. Programs are offered on-campus and online. It has been one of many private educators who took part in the education "boom". The University of Phoenix generates 85% of revenues and is the only profitable segment. "Other Schools" and "Apollo Group" have negative operating profit.
Growth:
5-year sales per share: -4.5% per year
5-year comparable adjusted EPS: -25% per year.
1-year sales per share: -13% per year
1-year comparable adjusted EPS: -54% per year.
The List of Issues:
Private schools in generate were aggressive with questionable sales practices that resulted in enrolling a large amount of students. The schools took advantage of government backed debt. Both the quality of the education provided and the level of students are questionable. So we have potentially poor education which resulted in graduates not finding jobs, plus students who probably should not have been…
To read the entire article go to:  Apollo Educations Operational Bottom Is Not In Sight