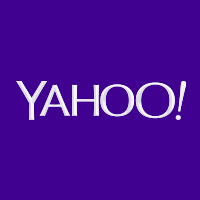 Summary
The Alibaba IPO is already priced into the stock and only a large run up post-IPO can result in profits for Yahoo shareholders.
Summing core operations with Yahoo Japan and Alibaba at $150 billion results in today's market cap.
Very little is known about what exact parts Alibaba will be listing and what those fundamentals are that will be supporting the valuation.
Yahoo sales growth is barely positive (1.5% and 3% for next 2 years respectively) and thus does not justify a high multiple.
Earnings in equity interests has played a major role in Yahoo's earnings. Once removed, focus will shift to operating profit that has dropped since 2010 and 2011.
With all the news on Alibaba's (ABABA) decision to list in the U.S. I decided to take a look at Yahoo (NASDAQ:YHOO) and see if there is an investment opportunity. Unfortunately, I found that the Alibaba IPO is priced in and a lot of hope has to become reality for current investors to outperform the market through a long in Yahoo. That being said, an Alibaba listing could result in a runaway price which would push Yahoo higher but as a value investor seeking a margin of safety it doesn't meet my standards.
To value Yahoo, I first took the naive approach of looking at earnings per share without looking at the content. But I think by taking this route, the conclusion becomes even more evident.
To read the entire article go to:  Yahoo: Alibaba More Than Priced In