Yes, the new iPhone 8 Plus is a bargain.  And if you see my logic, you will agree too.
I'm a proud owner of Apple's new phone from October 2017.  My previous phone was the iPhone 5 which I purchased in February 2013.  It was a great phone and I would have held it for another year if my wife didn't leave it in the sun on the beach at Protaras.  It was in a bag but at over 40 degrees Celsius (100+ Fahrenheit) the battery was damaged.  I didn't notice anything in the beginning but over time it has swelled and pushed the screen outward.  With the help of some tape, its functional but I decided it was time for an upgrade.
Like most smartphones of its time, the iPhone 5 did not take good low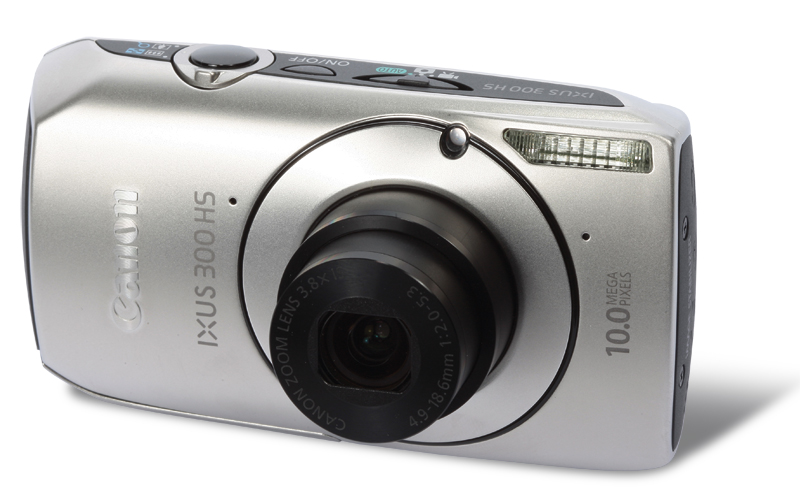 light photos and so I needed a camera.  I bought a Canon Ixus 300 HS.  It cost me around EUR 300 at the time if I remember correctly but it was a great camera.  Nice low light photos, good video, a panoramic feature, and others.  So over that one year period, I had spent EUR 300 on the camera and $849 for the iPhone 5.  The phone was the 64GB version and so cost more than the basic version which only had 16GB.
My new iPhone 8 Plus also has 64GB which I deem is more than enough for my purposes and for most people.  It cost $799, and it's not cheap because it costs less than my iPhone 5 but because of what it can do.  Not only does it replace numerous gadgets (50 things your smartphone replaced) but it takes absolutely stunning photos under all conditions.  It's one thing to say it 'mostly' replaces a gadget and it's an entirely different thing to say it will drive the gadget practically to extinction.  And that is what is going on with the new smartphones that are coming out.
Calculators and flashlights are nice but what is really useful is the ability to take quality photos and that's a problem for the camera companies.  As shown in the chart below from Statista (full article) there were fewer cameras shipped in 2016 than in 2003.  Shipments are down 80% from their peak!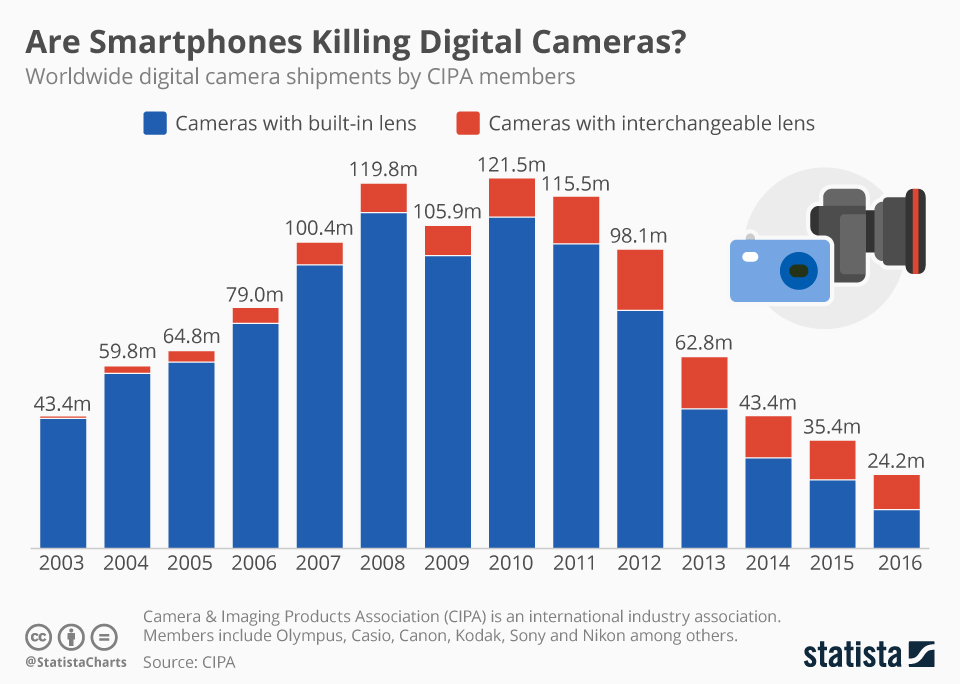 So if you take into account that you are saving $200-300 from not buying a camera then you can see how much you are saving.  So to conclude, I personally have saved at least $350 ($300 camera, $50 cheaper phone)!  Thank you, Apple!
If you aren't yet convinced about the quality then check out this random low light photo I selected from my album.  I took one evening while I was walking to Port Authority in New York.