Last month, I did a review of O'Shaughnessy investment classic "What Works on Wall Street".  It's only fitting that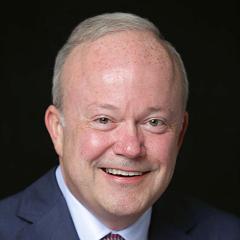 this month I present one of O'Shaughnessy's multi-factor models.  This can easy be used as a starting point to find a potential investment.   After running the model, an investor can do traditional bottoms-up analysis to pick the best opportunities.  Or even apply a second filter like Piotroski's F-Score which was described in last month's letter.  Please see my article in Seeking Alpha which used both
O'Shaughnessy and Piotroski:   http://seekingalpha.com/article/2941736-use-oshaughnessys-screen-to-find-value
O'Shaughnessy's book displays a value composite model that consists of the following six factors:
1) Price to Book
2) Price to Sales
3) Price to Cash Flow
4) Price to Earnings
5) Enterprise Value to EBITDA
6) Shareholder yield
Factors 1-5 are well known, however shareholder yield may be unknown to readers. It is a combination of dividend yield and share buybacks. For example, a company's shares outstanding have dropped from 100m to 97m due to buybacks. This is a 3% change. If the dividend yield is 2% then the Shareholder yield is 5%. Basically each stock is ranked by each factor and then a combined ranked is calculated.
O'Shaughnessy found that this model generated a geometric return of 17.3% vs 11.3% for the "All Stocks" benchmark from 1964 to 2009.  I ran the model using Bloomberg data from midday March 10th.  The top 30 stocks are shown below.  Please note that I have not checked the input data for correctness.
GLF, EPE, SDRL, SPN, TPLM, CHK, DNR, DO, VLO, GTS, GIFI, MUR, ELRC, MN, UFS, CLD, HES, AGCO, TEX, SD, CLMS, NOG, VTG, TRN, NOV., MNI., ANF, CKH, CVX, HOS