What is fatalpha.com?
This website displays my personal investment strategy and performance and is shown here for educational purposes.  I use this to manage my own and third-party money under an agreement with the financial arm of the Cyprus Development Bank.  I created this strategy in order to beat the market as the majority of active fund managers and "gurus" underperform, and wall street predictions are mostly wrong.  Managers fail because their funds are too big which shrinks the size of their universe, they over-diversify leading to dilution of their best ideas, have a suboptimal strategy or focus on job security ("No one ever got fired for buying IBM").
My approach uses quantitative value models to find potential investments.  Then I apply qualitative analysis to choose the best opportunities.  Currently, I have an Active Strategy (running since 2012) and a Market Neutral Strategy (since September 2015).
Quantitative Methods + Qualitative Analysis = Superior Returns
---
Portfolio Manager:  Sophocles Sophocleous, CFA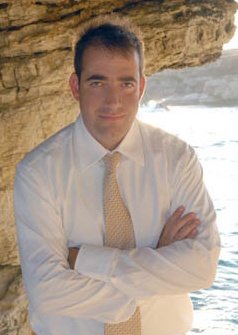 Sophocles currently manages his own investments on a full-time basis and since 2014 manages third-party money based on his FatAlpha investment philosophy.  He also teaches a course on investing at the Cyprus International Institute of Management.
Fulbright scholar and Chartered Financial Analyst.
Canadian (born in Nova Scotia) and European Citizen (Cypriot).
16+ years experience in the global markets:

U.S. Equities (5+ years)
European Equities (2 years)
Emerging Equities (2 years)
EM high-yield & distressed (11 years)
Resume:  
Education:
Fulbright Scholarship – University of Illinois at Urbana-Champaign (Double major in Economics & Finance)
Chartered Financial Analyst (CFA)
Financial Risk Manager (FRM)
Professional Risk Manager (PRM)